Restaurant Introduction
Kitchen Space Yume no Ya
The restaurant "Kitchen Space Yume no Ya" serves original dishes using local products from Kesennuma.
The restaurant offers dishes rich in the products of the ocean as well as the mountains around Kesennuma. A panoramic view of Kesennuma city and the Kesennuma bay stretches out in front of you from the large windows of the restaurant. With the changing weather and seasonal variations the atmosphere of the restaurant is altered dramatically, which in turn provides a very different experience for patrons each time they visit. By offering an extensive café menu, the restaurant also promises a pleasant and relaxing time during both meal times and when visiting the café.
The "Kitchen Space Yume no Ya" is made available for visitors who do not necessarily wish to visit the museum.

Opening Hours
Museum Opening Days
10:00-16:00
Lunch Time: 11:00-15:00 (Café use only, after 15:00)
On occasion, the restaurant may be fully/partly reserved or temporarily closed.
Menu Examples
*The menu is subject to change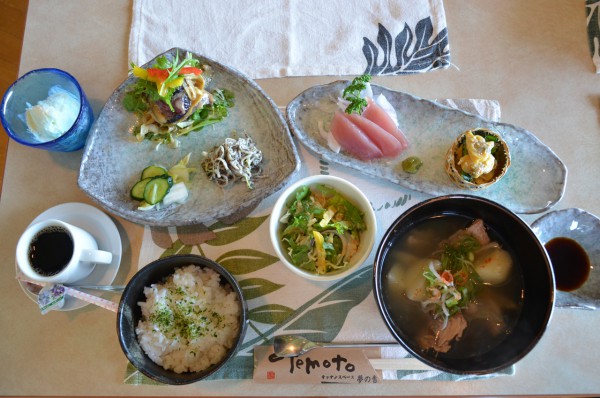 Kesennuma Lunch (*prior booking essential)
Rice of the Day + Sashimi + Japanese Bouillabaisse + A small scoop of Ice Cream.
The taste of Kesennuma!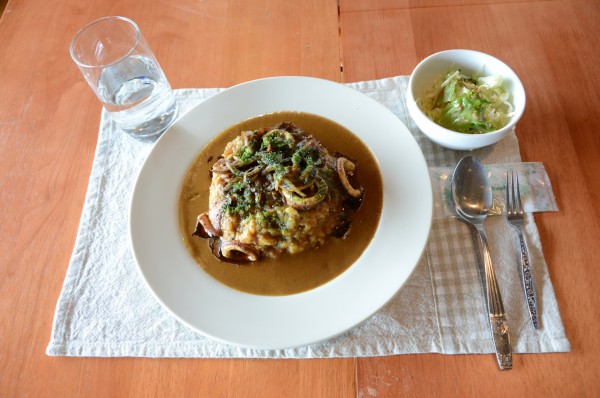 Squid Liver Curry
The squid flavor is addictive!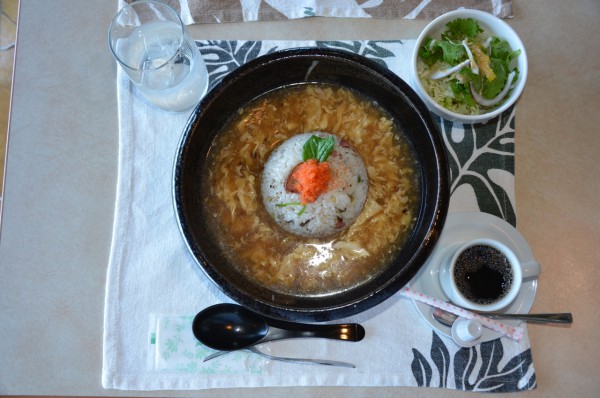 Fried Rice in Soup
A mound of fried rice at the center of a thick soup!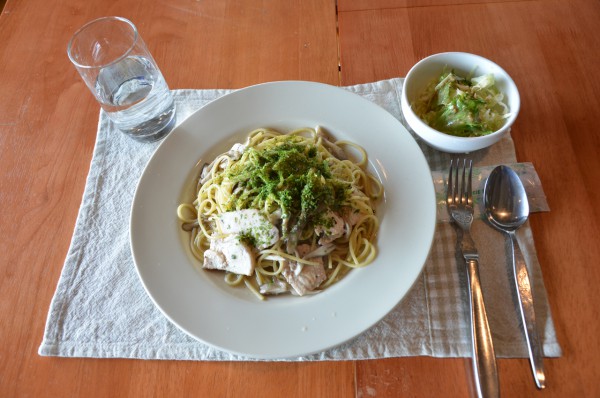 Pasta with Maitake Mushroom and Swordfish
The flavor and combination of Maitake Mushrooms and Swordfish characterizes the taste of Kesennuma!
Every meal will be served with a small bowl of salad and a cup of coffee.